The Best in Natural Medicine
Science Based Wellness welcomes the opportunity to be your partner in health. Instead of relying on prescription medications and/or surgery for temporary relief, Dr. Nickels will address the underlying cause of disease through a thorough medical history and analysis of your current health. We will work together to prevent, diagnose, heal and manage acute and chronic conditions using customized blood testing, nutritional counseling, and natural remedies.
Dr. Nickels helps people all over the country heal from life-altering conditions such as fatigue, irritable bowel syndrome, auto-immune disease, cancer, heart disease, hormone problems, migraines, and many more.
Science Based Wellness offers a variety of services including consultations, blood testing, and detailed follow-ups. Our Nutrition and Wellness Program benefits people of all ages - from children to those well past their 80's. Dr. Nickels is considered a concierge-care physician meaning your healthcare is followed and managed for a desired period of time.

Being well and healthy is within your control. Let us help you!
Some of our offerings:
Blood Testing
Nutritional Analysis
Preventative Health
Cancer Care & Support
Coronary Risk
Diabetes
Autoimmune
Anxiety/Depression
Chiropractic Care
Autism/ADD/ADHD
Hormone Panels
Thyroid Panels
Heavy Metals Testing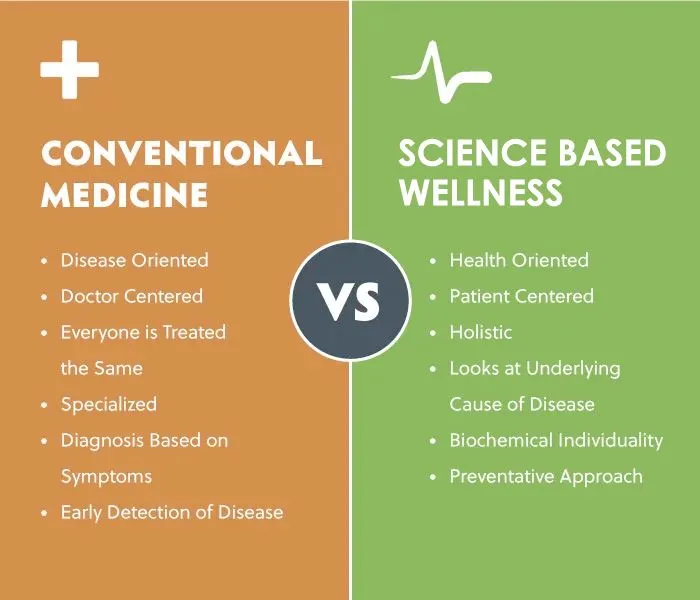 About Steven M. Nickels
Why Dr. Steven M. Nickels chose to be a Chiropractic Physician.
Early during my freshman year in college at the University of Florida I sustained a sports injury (baseball) and herniated my lower back disc. The orthopedic physician for our team evaluated me and recommended lumbar spinal surgery. A teammate suggested that I first try going to his chiropractor. I reluctantly went to the chiropractor without any idea of what a chiropractor actually did except on blind faith in hopes that he might help me. After a few weeks of conservative treatment my chiropractor was able to get me 100% better with no pain and fully functional and back playing baseball. I asked him how he was able to do this considering the fact that I was scheduled for back surgery. He looked me in the eye and said, "why don't you just become a chiropractor and figure out how we do it". That message stuck in my mind. At the time I had taken entrance exams into medical school and optometry college and came to the conclusion that I should pursue a career in chiropractic and 38 years later I consider it one of the best decisions I ever made.
Why I Chose to Specialize in Nutrition

During my graduate school training I was fortunate to have professors who were also scientists in the field of nutrition, but the quality that struck was the fact that they were very humble and caught my attention when they suggested that I think like a scientist. In other words, gather your objective data, measure the patients, come up with a treatment plan and then, most importantly, retest and measure the results of that plan to objectively determine if you are actually helping these patients. During my graduate school training I then decided to pursue Doctorates in Nutritional Medicine as well as Board Certifications and Diplomat status in the field of Nutritional Medicine. I felt it was a nice compliment to my Chiropractic career as both used non-aggressive, drug-less, surgical free methods of achieving health.

Steven M. Nickels, D.C., D.A.C.B.N., D.C.B.C.N.
Chiropractic Physician
Diplomate/Board Certified
Florida License # CH0006361