Introducing…
Dr. Nickels' Weight Loss Pro
Toxic overload could be impacting your weight loss and your health... start with a clean slate!
Core Restore supports optimal detoxification and improves energy levels in just 7 days!
Today's lifestyle of poor diet, polluted environment and high stress, subjects your body to more toxins than ever before. The goal of the Core Restore Program is to facilitate the removal of toxins and revitalize your body's natural detoxification function. This will help prevent future toxin buildup so you can maintain a healthy, vibrant lifestyle.
An overwhelmed liver can result in elevated toxins throughout the entire body. The 7-day diet, lifestyle and nutrient program will support your body's ability to remove toxins that have built up over time and create an internal environment for better health.
7 Signs of Toxic Burden

• Trouble losing weight
• Muscle aches and pain
• Difficulty concentrating
• Excessive sinus problems
• Gas and bloating
• Puffy, dark circles under the eyes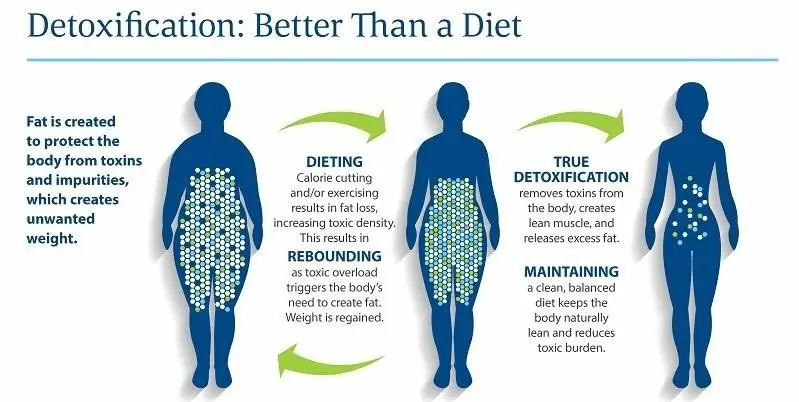 Core Restore is a program that provides the nutrients and metabolic tools needed to revitalize your body's detoxification process and improve overall health by targeting both the GI tract and the liver. By using this comprehensive approach, the Core Restore program will promote proper digestion of food, absorption of nutrients and elimination of toxins to ultimately renew wellness.
TO ORDER CORE RESTORE 7-DAY DETOX
PLEASE CALL OUR OFFICE
904-834-2337
Testimonials
"I am so happy I did this Detox! It helped me remove all dairy from my diet. I worked out 6 days a week and relied on CBD ointment prior to the detox.
I have not used any pain relief since the Core Restore Detox! I feel amazing. It was truly a game changer for me,
I'm starting the New Year thinner and stronger than ever before! Thank you"

Cindy J
"Detox completed! Lost 9 pounds! I no longer have itchy skin and skin is almost cleared from previous itching. I have more energy and feel mentally stronger. No more cravings for sugar, bread or alcohol!!! My abdomen now feels soft - before starting detox it was hard as a rock. Yay!!!"
Liz R